Being a digital nomad means that you have decided to become location independent rather than spending your life tied to an office desk. You certainly don't need to buy courses to learn how to do it simply because this is not a job but a different lifestyle.
But not everything is beaches, mojitos, and tropical weather.  Unnecessary bureaucracy and visa issues come with traveling. 
Countries Offering Digital Nomad Visas
Norway
If you choose to live as a digital nomad in Norway, you can enjoy a high standard of living, a well-developed infrastructure, beautiful fjords and breathtaking scenery when taking time off from work.
Norway is a beautiful country with a substantial sovereign wealth fund and abundant oil. With the 2-year Independent Contractor Visa, this modern country has opened the doors for digital nomads and remote workers. Norway is an expensive place to live, so you'll need plenty of money. 
It's vital to note that those who acquire this visa must pay Norway's local taxes and apply for a VAT number while they reside there.
Requirements:
Valid passport 
Evidence of self-employment – you must give evidence that your job or business is located outside of Norway.
Evidence of income – To be eligible for the independent contractor visa, you must earn at least 35,719€ per year.
Bank statements – You must produce bank statements to demonstrate your earnings.
Contract with a Norwegian client – One of the requirements for the Norway digital nomad visa is to have at least one Norwegian client. You must have a contract with the Norwegian client agreeing to pay you the minimum salary.
Accommodation address – You must have a place to reside in Norway, and you must disclose the address of your lodging throughout the application process.
If you match all of the requirements listed above, you can begin applying for the Norway digital nomad visa.
Armenia
You are qualified to apply for an Armenian residence permit as a digital nomad (freelancer, remote worker, online business owner, etc.) as long as you operate a business there. In practical terms, this means that you are registered with the Armenian tax office as a sole proprietor (private entrepreneur). 
However, your work does not have to be related to Armenia. For example, it is not necessary to have Armenian customers or suppliers.
However, it is essential that you declare your income in Armenia and pay taxes, at least partially. Armenian tax rates are based on your income (sales). Independent service providers usually choose the "turnover tax" system, where they must pay 5% of their reported income. 
If your reported annual income is less than $60,000, it is also possible to pay 0% tax under the "microbusiness" system (not all types of activities can qualify for the "microbusiness" treatment). Social (pension) contributions and military stamp duties may also be due after your residence permit is issued.
Steps to obtain a resident permit
Step 1: Travel to Armenia or, if applying remotely, ship the required paperwork to Armenia, including a power of attorney and a validated passport copy (or the original passport)
Step 2: Register as a sole proprietor with the tax office and acquire a taxpayer identification number (2-3 days)
Step 3: Business or employment income is reported to the tax office, and taxes are paid (approx. 3-6 weeks)
Step 4: Submit an application for a residence permit. In the event of remote applications, the customer sends his original passport by mail. The passport is returned to the client after a few days. (1-2 days in the event of a remote application, or around 2-3 weeks)
Step 5: The application for a residence permit is reviewed and approved (30-50 days)
Step 6: V&P receives the residence permit and delivers it to the client or mails it to them (1 day).
Cyprus
Cyprus is the latest country to launch a Digital Nomad Visa, which allows up to 100 non-EU applicants to live and work from the country from January 2022.
Conditions 
Applicants could be self-employed, or freelance.
Permits will be issued for one year, with the option to renew for two further years.
Spouses and children of digital nomad visa holders are allowed to live in Cyprus as long as they do not take up paid employment.
The applicant for a digital nomad visa must earn at least EUR 3,500 per month, plus 20% for their spouse and 15% for each minor.
A certificate of police clearance from the country of residence is needed.
Only 100 applications will be accepted (for now).
Bonus
To become a tax resident of Cyprus, a digital nomad must spend only 60 days in the country each year. This provides ten months of travel time while still taking advantage of tax benefits.
Cyprus is actively strengthening its digital infrastructure by deploying 5G networks across the country.
Colombia
This Caribbean paradise recently enacted a new immigration law creating a new visa for digital nomads. It is scheduled to take effect on October 22, 2022.
Conditions and Requirements
Foreign nationals employed outside Colombia can live and work in Colombia for up to two years with a new visa, the Digital Nomad Visa.
The visa is also available to individuals who want to start a digital technology business in Colombia.
Digital nomad visa holders may not engage in paid employment or work for an employer in Colombia.
Bank documents should prove that the applicant earns a monthly salary equal to at least three minimum legal salaries ($685, as of July 29).
A letter in Spanish or English from one or more international companies for which the applicant works is required.
The applicant must provide proof of health insurance covering accidents, illness, maternity, disability, hospitalization, death or repatriation during the proposed stay in the country.
The applicant's passport must be valid for at least six months from the date of application. Currently, there is no minimum validity period for the passport.
Read our full post: Colombia's Digital Nomad Visa Project Is On Its Way, Authorities say
Iceland
Iceland is another country that offers a long-term visa to remote workers. It has a validity period of only 6 months, and if you apply for it while traveling within the Schengen area, it has a validity period of only 90 days only.
The good thing is that you will never get bored in this country because its breathtaking natural beauty. The surroundings are quite mystical. The landscape offers a never-ending string of mountains, ice fields, and volcanoes wrapped in snow, no matter what time of the year it is.
However, it is also among the most costly places to live, and to apply, you must provide proof of a very respectable monthly salary. This means that not everyone can benefit from it.
A long-term visa for remote workers can be issued if:
You come from  a country outside the EU/EEA/EFTA
You have not been issued a long-term visa in the last 12 months by the government.
You will only use it to work remotely from Iceland.
You do not intend to reside in Iceland for the long term.
Other things to take into account:
The cost of the program is: 7800 ISK (€50, $61)
Length: Only 6 months
Income to prove: 1,000,000 ISK (€6,460 or $7,777) for a single applicant or 1,500,000 ISK (€9,690 or $11,667) for a couple.
Cost of living index: 4 out of 139
Internet speed fixed: 180 Mbps / mobile: unknow
Latvia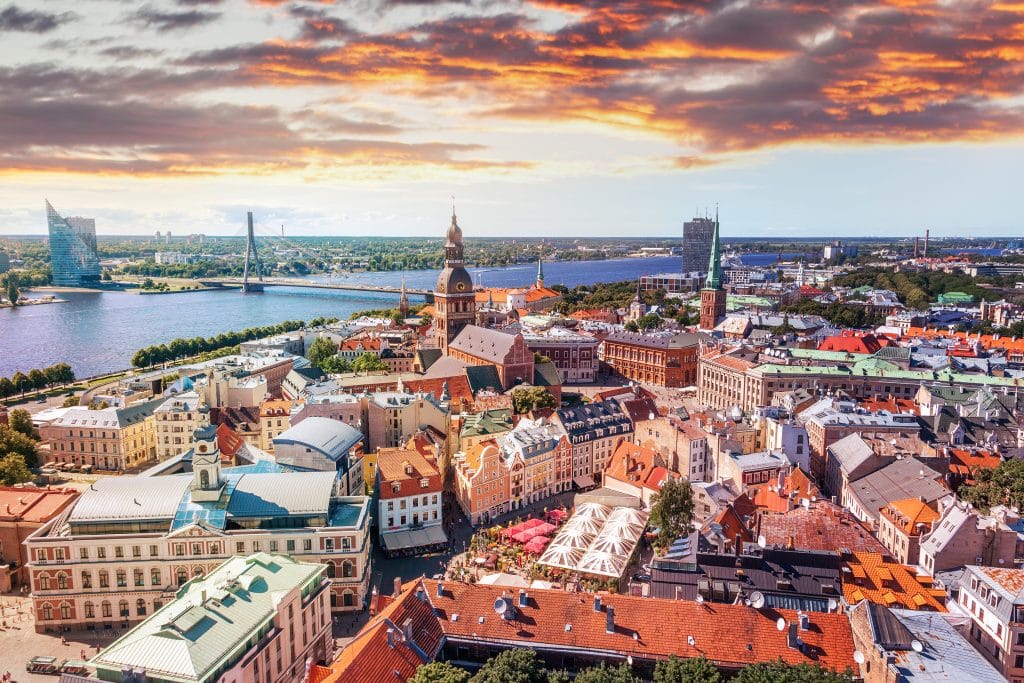 Many travelers and visitors looking to escape the touristy cities of Eastern Europe are making Latvia a popular destination. Latvia is a developing tourist destination that offers a variety of affordable accommodations and activities. Be sure to consider the possibility of obtaining a digital nomad visa for Latvia.
A digital nomad visa, introduced by the Latvian government, allows international nationals working outside Latvia (self-employed) to work from Latvia for up to one year, with the possibility of an extension for another year without local sponsorship..
Only foreign nationals working for an organization recognized by the Organization for Economic Cooperation and Development (OECD) or working as a self-employed person for a company registered in an OECD country are eligible for the visa.
Regarding the requirements, this is what the government has released thus far, 
Valid passport
You must be a citizen or resident of an Organization for Economic Cooperation and Development (OECD) country, such as the U.S., Israel, Canada, Mexico, the U.K., Japan, New Zealand, Turkey, and others.
Applicants must prove that they have been earning remote income for at least six months, through employment contracts or business documents with the same company.
You should prove by bank statements that you earn at least €2,857.50 per month and you must have health insurance for the duration of your visa.
Montenegro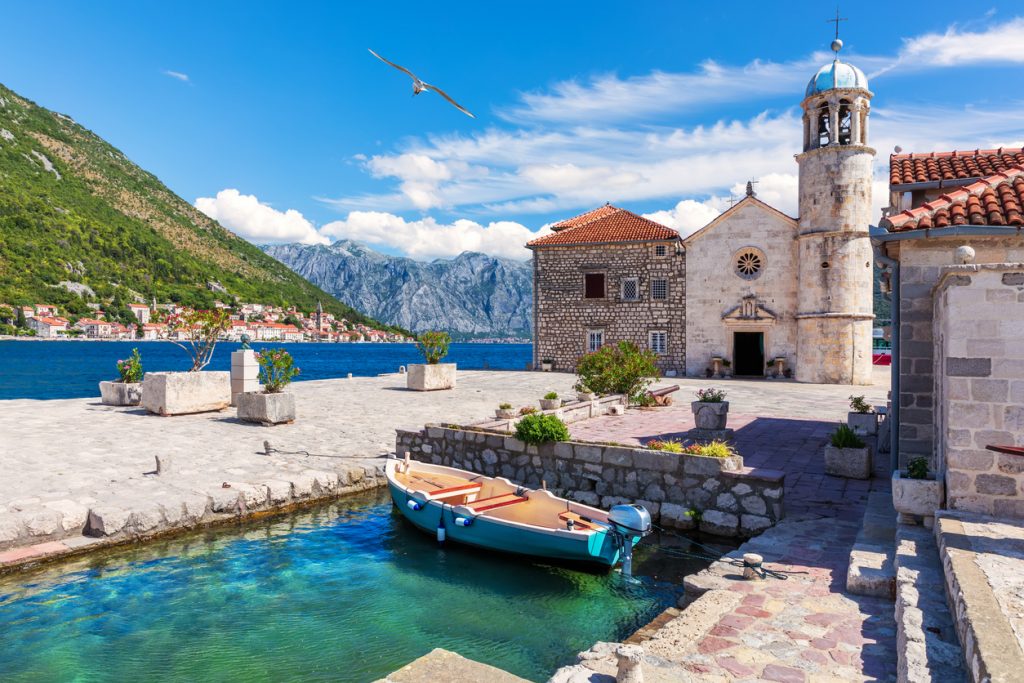 According to Montenegrin authorities, the country will shortly issue its first Digital Nomad Visa.
This declaration was made by Jan de Jong, president of the Digital Nomad Association Croatia.
He made clear that Digital Nomads are now eligible to apply for a permit that is valid for two years and may be extended by an additional two years, and that during that period they are exempt from Montenegro's income tax.
A program to accept visa applications will be put into place by the Montenegrin government by 2025. Beginning this year, the initiative will be fully operational in the next years.
Read our full post: Montenegro To Introduce Its Digital Nomad Visa Soon, Announced Jan de Jong
Hungary
The Parliament of Hungary has authorized the introduction of a digital nomad visa called White Card, for non-EU DNs, investors, entrepreneurs and remote workers.
The White Card will be granted to people who have "a verified employment relationship in a country other than Hungary and perform [their] work from Hungary using an advanced digital technology." 
Or "owns a share in a company with a verified profit in a country other than Hungary and performs [their] work or manages [their] company from Hungary."
This means that people from from the UK, the US, Latin America, Africa, and Asian countries including New Zealand and Australia will be eligible for the program.
Read our full post: Meet White Card: Hungary's New Digital Nomad Visa
Georgia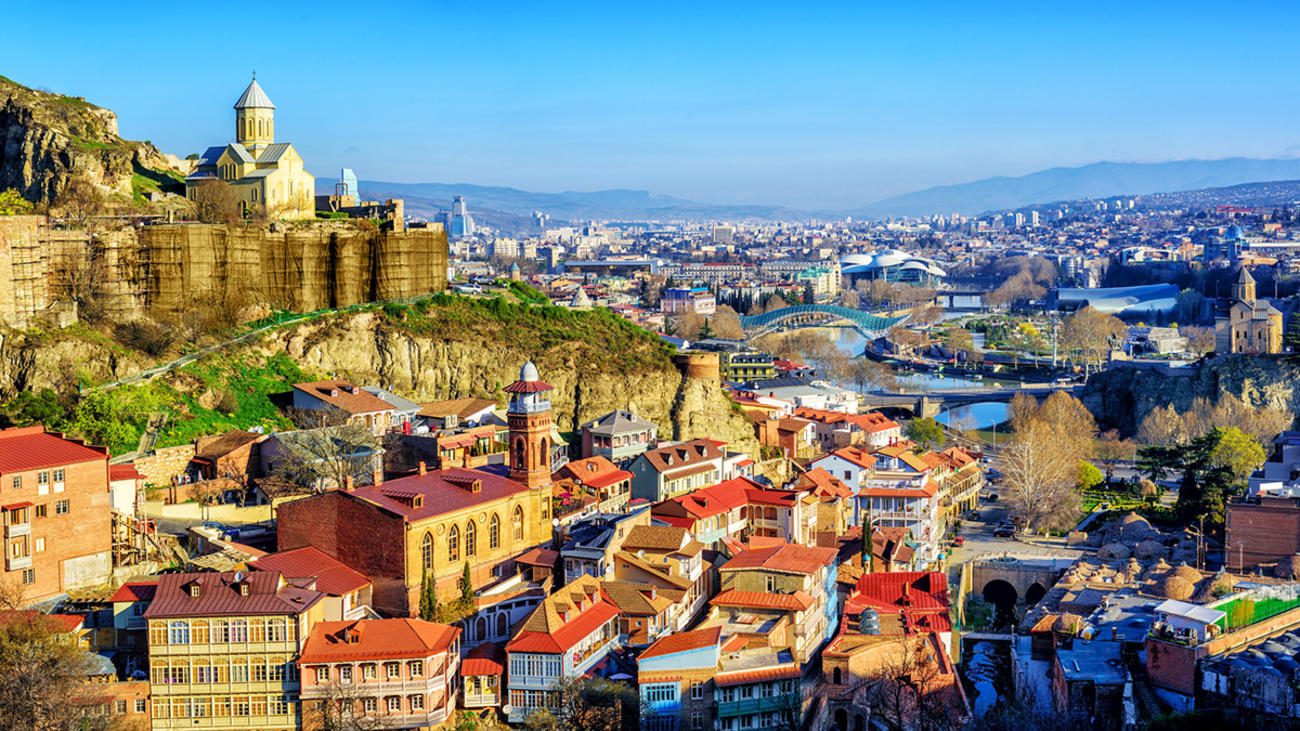 Digital nomads, remote workers and entrepreneurs who work remotely from 95 countries, including the United States, Italy, Spain, and United Kingdom are now welcome to apply to Remotely From Georgia, a program that allows you to live and work from beautiful Georgia for up to 1 year.
Conditions
You must make $2000 a month or have a bank statement showing at least $24,000
Under the Individual Entrepreneur scheme, Georgia will only tax you 1% on your business turnover up to about $155,000.
Benefits
Application fee: this is one of the few visa programs offered for free!
Length: Up to 1 year. However, those who register a business as Individual Entrepreneur can also apply for permanent residency.
Where to apply 
Bahamas
The Bahamas Extended Access Travel Stay is a one-year residency permit designed to allow digital nomads, freelancers, remote workers, and students to work from any of the 16 tax-free amazing islands comprising The Bahamas.
Requirements 
Application fee – Applicants will need to pay both an application and a permit fee* Total cost $1,025 USD per person. 
– Individual Applicants:
Application Fee – $25 USD per person
Permit Fee – $1,000 USS
– Family Applicants:
Application Fee – $25 USD per applicant, and $25 for each dependent
Permit Fee – 1,000 USD per applicant, and $500 USD for each dependent
Income to prove: a letter from your current employer or proof of self-employment showing income.
Benefits
Length: The Bahamas Extended Access Travel Stay is valid for up to 1 year. 
This visa could be renewable on a case-by-case basis for a maximum period of up to 3 years. 
*Citizens from the USA, Canada, the EU and Britain do not need an additional travel permit.
Malta
This island nation has introduced a new Digital Nomad Residency for dNs and remote workers willing to live by the Mediterranean Sea.
The initiative offers a six-month visa program with an option of getting a one-year "Nomad Residence Permit."
Applicants must either own an overseas company or be remote workers or freelancers with clientele based abroad. 
You will need to:
Pass a standard background check
Purchase health insurance 
Have a valid passport 
Demonstrate a minimum monthly income of EUR 2,700
Rent or buy a property
Write a letter of intent clearly stating your motivations for moving to the country
Last but not least, the Maltese government has expanded this opportunity to third-party non-EU nationals!
Antigua & Barbuda
Antigua & Barbuda is offering a new visa called the Nomad Digital Residence (NDR). It is intended for digital nomads that can support themselves and any family members.
This visa lasts 2 years and beneficiaries will need to get a health insurance plan.
What to expect
You need to own a location independent business
If you do not, you should work remotely for a company based outside of Antigua & Barbuda
You must make at least USD $50,000 per year
How to get it
Fill out the online application form
Submit proof of employment and a police background check
Pay $1,500 for one person, $2,000 for a couple, $3000 for a family of 3 or more
Barbados
Barbados has also decided to follow the digital nomad boom. The country is now offering The "Barbados Welcome Stamp", a 1-year digital nomad visa. The visa costs $2,000 for individuals, and $3,000 for families.
What to expect
You need to own a location independent business
If you do not, you should work remotely for a company based outside of Barbados
You must make at least $50,000 per year
And you must undergo a mandatory COVID-19 test and a 48-hour quarantine upon arrival.
How to get it
Fill out the online application form
Pay the $2000 for the visa
Bermuda
"Work From Bermuda" is a new digital nomad visa program in launched by Bermuda.
This initiative aims to attract "executives and students to work and study remotely from the island in a stunning and worry-free environment." 
The country states to be ready to receive these workers given they already have multiple co-working spaces, vacation and electric car rentals, and other venues that will allow applicants to enjoy life and work on this beautiful island for up to a year. 
The best part of this offer is that there is no minimum income requirement!
Conditions
You own a location independent business or 
You work remotely for a company based outside of Bermuda
Show proof of travel insurance
How to get it
Cayman Islands
The Cayman Islands Department of Tourism has just launched a digital nomad visa called the Global Citizen Concierge Program (GCCP) that will allow nomads to live and work in the country for up to 2 years.
The minimum income requirement is a bit more expensive than other countries. If you are not there yet, this visa may be the motivation you need to make the leap to a six-figure earner. Digital nomads need to present proof of an annual salary of at least USD $100,000, or USD $150,000 for couples.
Since this is a whole new program, the full list of requirements has not been released yet. But we have gathered some conditions here.
You must be employed by a company outside of the Islands
You will need a notarized bank reference letter
All applicants are subjected to background checks
You will need to get a health insurance policy
How to get it
Fill out the online application form
Pay the application fee of USD $1,469
For further info click here.
Croatia
This digital nomad visa in Croatia is now a reality. As of now, the country is offering visas for DNs for up to 12 months with no extension. The applicant has to be a third-country national and work for a non-Croatian company.
You will need to:
1. Fill in this form. 
2. Submit a copy of your passport
3. Buy health insurance that covers Croatia. 
4. Prove that you work on communication technology for a foreign employer.
5. Having a bank account with a minimum of HRK 28,800 (USD $4,544.81)
To find more information about Croatian visas for digital nomads click here.
Czech Republic
Czech Republic
Qualified applicants who intend to stay in the Czech Republic for more than 90 days can apply for a visa that will allow them to work remotely either for a domestic company or as a freelancer starting in July 2023.
The program is open only to citizens of Australia, Canada, Japan, New Zealand, South Korea, Taiwan, the United Kingdom and the United States.
Applicants are required to have a college degree or higher in science, technology, engineering or mathematics, or three years of professional experience in the information technology sector.
How does it work?
Foreign digital nomads participating in the program have two alternatives for a visa: 
Foreign workers. Employees who work for a foreign company with at least 50 employees while in the Czech Republic may now obtain a long-term visa or a permit for "other" purposes.
Freelancers. Self-employed freelancers who already hold a Czech trade license and are applying for a long-term visa or permit for self-employment" are eligible. These applicants are qualified to work as independent contractors for themselves while performing contract work for Czech organizations. A representative of this group could be an information technology consultant for Czech companies.
Minimum salary level. Applicants must demonstrate that their annual gross earnings are at least 1.5 times the average in the country.
Processing. It may take up to 45 days from the date of submission to process an application. You will receive an email from the Department of Industry and Commerce with the verdict.
Cost. The price of the visa is 2,500 CZK (or about 115 USD).
Validity period. Holders of a long-term visa of any type must apply for a residence permit after the first year to extend their stay for another two years or a total of three years.
For more information click here.
Curacao
The paradise island of Curacao is now offering a new initiative for digital nomads and remote workers named @Home in Curacao program. For those who haven't visited it, Curacao gathers one of the most interesting mixes of cultures in the Caribbean, from Spanish, to British to Dutch people and much more. 
How to get it
You need proof of a contract with a foreign company
Or you need to be a partner or shareholder of a foreign company 
Or you are a remote worker, digital nomad or freelancer whose clients are foreign citizens living outside Curacao
Documents and others
Of course, you need to submit your passport identification page.
Purchase travel insurance that covers COVID-19 related expenses.
The application fee is only USD $300
As they say, why not change your cold weather for a tropical island where you can work from? 
Costa Rica
Over the last decade, Costa Rica has been known as the Switzerland of Latin America. A stable democratic country with lots of investment on social programs and natural resources plus a tax system that benefits expats.
This amazing country is now offering a new type of residency visa for digital nomads and remote workers. To qualify, applicants need to show proof of a non-locally monthly salary, fixed income or an average monthly income, during the last year, for an amount equal to or greater than $3,000 per person or $4,000 per family.
Conditions
Applicants must make, at least, USD 3,000 per month or make a deposit of $60,000 in a Costa Rican bank.
How to get it
Hire an immigration lawyer who knows how to navigate the Costa Rican system or just do the registration process by yourself at their official website.  
Translate all of your documents to Spanish and authenticate them in your home country.
Purchase a medical insurance policy that covers you throughout your stay in Costa Rica.
Pay a one-time visa fee
Benefits
Complete exemption from income tax: the income generated is completely exempted from income tax.
There is no import tax on personal items such as computers, cameras, phones, etc.
Visa extension: The visa is issued for 12 months. It can be extended for another 12 months.
Read our full post: Costa Rica Digital Nomad Visa Is Finally Out: Here Are The Requirements
Dominica
Dominica (not to be confused with Dominican Republic) is another Caribbean nation launching its own "Work in Nature" visa that will allow remote workers, digital nomads and freelancers to live and work "in the nature" of the island for up to 18 months. 
How to get it
In order to be eligible you must, 
Have clean criminal records
Be able to work remotely
Make USD $50.000 per year or more
Pay USD $800 for the visa fee and USD $1,200 for families. Additionally, you should pay a non-refundable $100 fee.
This $50.000 also includes other eligible family members such as 
Wife or partner 
Underage children 
Other family members (conditions apply)
This initiative looks to also create a remote working village for digital workers specifically, with special services and venues. 
Dubai
Just this year, Dubai launched their remote work and travel visa. For only USD $287. 
How to get it
You will need to submit proof of medical insurance with UAE validity
Proof of employment from your employer
One year contract and monthly salary statements (This one may be tough because most of us work freelance jobs and may not have these documents)
Estonia
Estonia became the first European country to launch an e-residency program that allows digital nomads to register an EU-based online business. 
This year, they also started a new digital nomad and freelancer visa that allows foreigners to live in the country for 1 year. 
What to expect
You will need to own a location independent business or be hired by a company based outside of Estonia
You will need to make at least €3504 per month for the last 6-months to be considered
How to get it
Fill out the online application form
Make an appointment at your nearest Estonian Embassy/Consulate to submit it
Pay €80 per a short-stay visa or €100 per a long-stay one
Germany
This is a perfect digital nomad visa! The "Freiberufler" can be extended for up to 3 years. 
What to expect
To be granted this visa the local tax office must deem your freelance job "liberal" versus a commercial profession. Only then, they will determine whether you qualify or not.
You will be asked to pay taxes to the German government.
Germany also has another special freelance visa called the Aufenthaltserlaubnis für selbständige Tätigkeit. This one allows digital nomads and self-employed people to live in the country for 6 months to 3 years. 
How to get it
You will need to get a local address in Germany
Submit proof of health insurance
Proof of financial self-sustainability
This one is tough – You have to work with clients based in Germany. The government needs to see that you are helping the local economy
Pay €100 for the visa fee
Mexico
Latest Update: Cancun International is taking part in a trial effort to completely phase out the use of FMMs (Multiple Migratory Format) and automatically grants 180-days to every visitor. Tourists entering the nation must complete the (FMM) and stand in line to have it checked for the duration of their stay.
In accordance with international law standards, the applicant for the Multiple Immigration Form obtained electronically for air entry (FMME) must have a valid and current passport. They must provide a valid and current Visa if their nationality needs it.
Mexico is one of the digital nomad hot-spots plus it is offering a temporary resident visa that allows us to live and work in the country from 1 to 3 years in a row! 
What to expect
You need to own a location independent business
If you do not, you should work remotely for a company based outside of Mexico
You must make at least USD $1,620 per month or have a bank balance of USD $27,000
How to get it
Fill out this application form
Make an appointment at a Mexican consulate to hand in your documents in person
Australia
An Australian Working Holiday Visa is a long term visa that allows digital nomads to work and live in the country for 1 year. 
The catch is that you must be between 18 and 35 years old to qualify for this visa. If you are, you will have the possibility to extend it for 1 more year -this is important- if you do some sort of farm work in rural Australia. 
Many people visit Australia just to experience first hand its rich fauna. If you are interested in volunteering or working with animals in Australia find out what programs will also qualify you for a visa extension. The extension of this visa may not be advisable for digital nomads since most of us have little to nothing about farm work. 
We recommend you to consult with your embassy about these types of visas in Australia so you know first hand about the special conditions. 
Portugal
Digital Nomad Visa 
The digital nomad visa is more suited to remote employees wishing to relocate temporarily. It is suggested that it could serve as a bridge visa between temporary residency and obtaining a full D7 visa.
To be eligible for the Portuguese remote work visa, you must be employed by a foreign company and be from a nation that is not a member of the EU or EEA. You must also prove that your monthly salary is four times the current Portuguese minimum wage. The current minimum wage is €705 (£608, $689), so you must earn €2,820 (£2,430, $2,757) each month. The new period for applying for a visa starts on October 30.
Temporary Resident Visa
Portugal offers not only a temporary resident visa but also a residence permit for digital nomads and entrepreneurs.
These types of visas have the possibility to be extended from 1 to 5 years. And for one year, with the ability to renew for up to 5 years. The best part about this visa is that after five years you can apply for permanent residency.
You will need: 
Proof of income coming from property, business or other financial means
Make at least €600 per month
Get private travel/health insurance
Agree to a criminal background check
Spain
Spain offers one visa that can be used for digital nomads willing to live and work from the country and it's working on another one for start-ups. 
Self Employment Visa
This allows digital nomads from the EU and third-party countries to live in the territory for 1 year. 
What to expect 
You must prove that you have sufficient funds to "establish and maintain employment indefinitely" 
Pass a background check
For more info about this visa click here.
The Start-Up Law – visa
Update January 10: Applicants are reportedly have to meet the government's minimum income criteria, which is reportedly expected to be double Spain's national minimum salary (meaning they should earn at least 2,100 euros per month).
This visa is an initiative that would allow non-EU nationals to live, work and create start-ups in the country for up to a year. 
As part of the new Startup Law, which will also be passed next January, Spain intends to introduce the Digital Nomad Visa for foreign remote workers in January 2023.
According to a statement from the Spanish government, the Startup Law removes administrative hurdles, increases tax benefits and simplifies procedures to encourage the creation and financing of emerging technology-based companies, among other things.
Characteristics
Personal income tax reductions
Tax incentives for startup companies and investors
Non-Residents tax rate could be reduced from 24% to 15% (conditions apply)
Read our full post: Spain Is Finally Launching Digital Nomad Visa in January 2023
Spain also offers a Non-Lucrative Visa that allows foreigners to live in Spain for 1 year and a possible extension. The catch is that you are not allowed to work on this visa. The Spanish government aims to take in "retired" and self-sufficient folks.
Montserrat
Digital nomads are now welcome to join a new remote work program called Montserrat Remote Work Stamp. This program allows foreign digital nomads to work and live in the Caribbean island for 12 months, and if you are happy enough, you can be eligible for an extension. 
You will need to:
Pay $500 per applicant.
Show proof that you work for a foreign employer or have a company overseas.
Show proof of an annual income of minimum $70,000.
Buy health insurance.
And finally you only need to wait for 7 business days to get approved!
For further information click here.
Namibia
The Namibia Digital Nomad Visa program was created to allow those looking to make precious memories, as well as those looking to work abroad and make lifelong connections, the opportunity to do so for only about $62 USD.
Applicants who wish to use the Namibia Digital Nomad Visa must demonstrate that they earn enough money to live in the country.
They must prove that they are able to support themselves and their dependents, e.g. through a payslip or employment contract (USD2000 – applicant, USD1000 – accompanying spouse, USD500 – per accompanying child per month).
Applicants must also have valid travel documents, health insurance and travel insurance covering hazards abroad. Upon arrival, the visa must be paid in the amount of USD62 (NAD1100).
Check here the visa application form.
Mauritius
Mauritius is another island country that has recently joined the club of places offering visas for digital nomads and remote workers. Beneficiaries can work and live in the country for 1 year (Renewable). So far, the application is for free!
You will need to:
Make sure that your source of income is out of the island country so you don't compete against local workers.
Meet the cost of staying in the country (USD 1500 monthly) per person and additional USD 500 per dependents below 24 years old.
Buy travel insurance.
Have a valid passport.
Buy a return ticket.
And be a foreign national from one of these countries: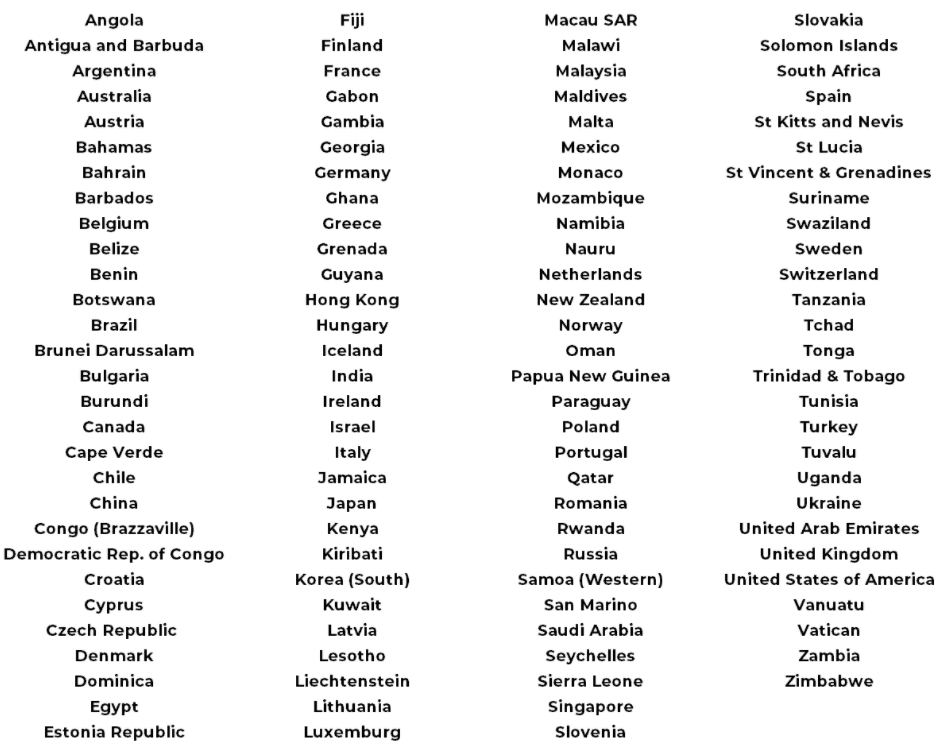 Argentina
Remote workers from other countries can apply for a six-month temporary resident visa, which can be extended only once for the same period. It will also offer a number of perks, such as discounts on flights with Argentina's state-owned airline Aerolíneas Argentinas.
"We want to attract people who after the pandemic changed their mentality and now prioritize their freedom, want to visit new places and enjoy life in a different way," she said. "The pandemic accelerated a trend that was already happening," said Interior Minister Wado de Pedro
Digital nomads tend to have higher purchasing power and spend on average about $3,000 per month, twice as much as a normal tourist, said Florencia Carignano, national director of migration.
Some Requirements
Only for citizens that do not require a tourist visa to enter Argentina
Applicants will have to submit a document that proves their work relationship with at least one employer
Submit a CV
Ecuador 
The country is offering a "Rentista" visa which allows remote workers to stay in Ecuador for up to two years. 
How to apply for Ecuador's digital nomad visa?
To qualify for the nomad visa, you must have:
A passport valid for at least six months
A clean police record
Evidence of at least €1,266 in monthly foreign income (three times Ecuador's "basic salary")     
Proof of Ecuadorian health insurance and, 
€460 for the application fee
The visa is open to applicants from most countries but Afghanistan, Angola, Bangladesh, Cameroon, North Korea, Cuba, Egypt, Eritrea, Ethiopia, Philippines, Gambia, Ghana, India, Iraq, Iran, Kenya, Libya, Nepal, Nigeria, Pakistan, Democratic Republic of Congo, Senegal, Syria, Somalia, Sri Lanka, Venezuela, Vietnam, and Yemen.Remote workers and digital nomads can apply using Ecuador's online consulate, which is accessible here. Normally, the procedure takes two to four months.
Malaysia
Malaysia is the latest government to announce the introduction of a new visa for digital nomads and remote workers.
The new DE Rantau Nomad Pass, which takes effect Oct. 1, 2022, allows international remote workers to stay in Malaysia for up to one year and can be extended for another year.
To be eligible applicants must:
Earn a minimum of $24,000 every year.
Work as a freelancer, independent contractor, or full-time remote employee.
Display proof of employment, such as freelance client contracts or a contract with a foreign corporation.
Pay a $220 visa fee.
Visa holders may bring their partners and children for an additional $110 each.
Read our full post: Malaysia To Launch Digital Nomad Visa With Easy Requirements In October
Indonesia / Bali
Second-Home 10-year Stay Visa 
Indonesia has recently launched a visa that allows holders to live, work and invest in the territory for up to 10 years.
The new visa was introduced in Bali's tourist stronghold of Canggu. Applicants must be able to bring at least two billion Indonesian rupiahs (around $130,000) with them, and the funds must be placed in Indonesian state-owned banks.
"The goal [of the second-home visa] is to attract foreign tourists to Bali and other [travel] destinations [in Indonesia]," said acting Director-General of Immigration Affairs of the Ministry of Law and Human Rights Widodo Ekatjahjana.
Digital Nomad Visa
Latest Update August 15:
Sandiaga Uno, Indonesia's Minister for Tourism and Creative Economies, announced to reporters following a recent press conference that the much-touted "golden visa" will be introduced before the end of the year.
When the new visa category was first announced, officials predicted that the resident investment visa would be available by June 2023.
However, the debut was delayed due to additional administrative changes and regulatory adjustments.
Minister Uno told reporters, "We want to make sure that the Golden Visa offer is attractive for foreign tourists to invest and stay longer in Indonesia. We hope for certainty (launch) before the end of the third quarter."
Latest Updates September 30
After more than a year of discussion, the Indonesian government has announced that remote employees will be able to work online for up to six months without paying taxes if they use the existing B211A visa.
The original government proposal for a longer-term digital nomad visa — possibly up to five years — is still under consideration.
Latest Update: Indonesia's Minister of Tourism, Sandiaga Uno, mentioned on the last press conference that they are fast-tracking the new digital nomad visa process and it can be expected soon.
For more information check our full dedicated post to Bali Digital Nomad Tax-Free Visa updates.
—
Indonesia, the home to the resort Island Bali, is planning to offer visas for digital nomads and remote workers to live and work in the country for up to 5 years. Tourism Minister Sandiaga Uno, the same minister who is currently going above and beyond to reopen Bali, made the announcement a few weeks ago. 
This one is one the most expensive visas of our list. Applicants have to make a deposit of USD $142,300 per person or USD $178,000 per family. Let's see if the government changes their mind and makes it more affordable for the digital nomads waiting for this dream to come true. 
Uno has been quoted saying, "we hope [that we can attract] international tourists with more quality, so that the economic impact [will be] bigger."
For further information, click here.
Uruguay
Uruguay has made efforts in recent years to attract more ICT workers by creating a friendlier tax and pension system. Regulatory improvements have been an important factor in attracting large numbers of digital nomads and remote workers to Uruguay.
The process for filing an online Uruguay residency form is straightforward. You will need to sign an affidavit confirming that you have the financial means to support yourself and submit an online form with your personal information.
After residing in the nation for six months, applicants have the option to submit an application for an extra six-month extension. When applying for an extension, digital nomads must provide evidence of a clear criminal record in each country where they have lived for at least six months in the previous five years.
Additional information 
Japan – Coming soon
The Japanese government plans to attract foreign travelers and boost their spending, aiming to raise foreign investment to Y100 trillion ($750 billion) by 2030. 
They are considering implementing a digital nomad visa to allow remote workers with secure income from abroad to stay in Japan for extended periods. 
The specific requirements and duration of the visa are yet to be determined. 
Japan is not typically seen as a digital nomad hotspot due to high living costs, language barriers, and unique social practices. The COVID-19 pandemic caused a 93% decline in foreign arrivals in 2020. 
While international tourism is slowly recovering, it is estimated to be at around 60% of pre-pandemic levels in 2023. 
The government aims to study the challenges and potentially introduce support programs for digital nomads.
Goa (State of India) – Coming soon
The Goa government is considering introducing visas for digital nomads to boost the local economy and attract more tourists. For people who want to travel to India and work remotely while there, the government has begun discussions with the Prime Minister's Office, the Ministry of External Affairs, and other departments.
Goa is a well-known tourist destination and the visa will only serve to attract more foreign visitors for a longer stay.
Italy – Coming soon
Italy has put forward plans to introduce digital nomad visa for people outside the European Union. The initiative was approved March 28 and will allow non-residents to work remotely in the country for up to a year.
However, the law might not be designed to welcome everyone to live the Italian dream since these visas are aimed to attract "highly qualified" remote workers -only-.
The term "highly qualified" is yet to be clearly defined by the Italian authorities. But, as per local media, it could mean anything from "college professors to circus performers."
This is what Italian MP Luca Carabetta has to say about the requirements: The government must work on a new bill to implement the law, which will set out all the procedures and details," Carabetta said. 
"Requirements for the remote worker are the availability of suitable housing, adequate income, health insurance and a clean criminal record."
"We are happy to have approved the proposal but we are also aware of the next steps.
Romania – Coming soon
Romanian authorities such as the MPs and the Ministry of Research, recently introduced a draft law looking to regulate the implementation of a new visa which would allow digital nomads and their families to live and work in Romania for longer than a tourist visa normally permits them. 
The main conditions would be:
Proof of being an employee or the owner of a company registered outside of Romania
Proof of health insurance 
proof of no criminal record
Visa fees have yet to be announced
Greece – Coming soon
Greece will shortly introduce a new visa for digital nomads. Under Law 4825/2021, remote workers must be employed by a company registered outside Greece or be independent contractors who earn a monthly income of at least €3,500 from sources outside Greece.
They must provide proof of an employment contract concluded outside Greece, either for an "indefinite period" or for a "limited period" that covers the duration of the visa. Self-employed nomads must additionally disclose their income and provide any contracts or proof of payment required to support their application.
The launching date is yet to be confirmed. 
Thailand – Coming soon
Latest Update: Thailand will introduce a 10-year visa for workers with high earning potential and exceptional skills in early September.
The visa is aimed at specialists in the technology industry, according to Narit Therdsteerasukdi, deputy secretary general of the Thai Board of Investment. The Thai government is also encouraging employees of multinational technology investment companies to apply for this new visa option.
1. Visa for Digital Nomads and Remote Workers (Up to 4 years)
The Board of Investment (BOI) has included digital nomads and remote workers on their Smart Visa program. So far, the Smart Visa only includes investors, executives and startup entrepreneurs who want to work in and live in the country for up to 4 years. 
The changes on the Smart Visa program have already been approved and the application details should be released over the weeks to come.
Applicants need to take into account that even if this visa is intended to target freelancers or digital nomads, those will have to show proof of qualification and professional experience (to be screened by BOI partners).
For more information, click here.
2. Visa for Wealthy Digital Nomads, Remote Workers and Retired Professionals (Up to 10 years)
Thailand plans to offer a new visa program targeting wealthy digital nomads, remote workers and retired professionals who are willing to invest at least $500,000 in government bonds or real estate, confirmed Prime Minister Prayuth Chan-ocha this week.
In order to be eligible, applicants need to demonstrate "a minimum income of $80,000 per year. Retirees will need to invest at least $250,000 and earn a minimum of $40,000 a year."
Accepted citizens will be allowed to live and work in Thailand for up to 10 years. An initial five-year trial period will roll-out from 2022. 
During this period, the government expects to collect investments for up to ($24bn) as well as Bt270bn of additional tax revenues. 
The visa application process has not been released yet. 
South Africa
South Africa is the process to modify its work visa regime to include startup and digital nomad visa for those who want to work and live in the country.
The initiative will allow digital nomads and remote workers to stay in the country for one year with the option to extend it for another one.
Criteria has not been completely released but applicants might need to have a minimum income of $3,000 per month.
Remote workers will also need proof of employment and accomodation and health insurance.
South African President Cyril Ramaphosa said the goal is to make the country more accessible to this demographic.
Sri Lanka – Coming soon
The Sri Lankan government is taking steps to attract DNs and people working remotely with its recently approved long-term one-year visas. The decision was approved by the Cabinet of Ministers on July 12.
The government took into account that digital nomads are not "sensitive to seasonal travel," so those were perfect to help them "boost off-season tourism." 
The requirements to be eligible are yet to be announced.
South Africa is in the process of changing its work visa regime to introduce startup visas and digital nomad visas for those who want to work and live in the country.
The initiative will allow digital nomads and remote workers to stay in the country for one year, with the option to extend it for another one.
The criteria have not yet been fully released, but applicants may need to have a minimum income of $3,000 per month.
Remote workers will also need proof of employment and accomodation and health insurance.
South African President Cyril Ramaphosa said the objective is to make the country more accessible to this population.
Read our full post: Sri Lanka Announces the Launch of 1-year Visa for Digital Nomads
Egypt – Coming soon
To make up for lost time during the COVID-19 pandemic, Egypt's ultimate goal is to welcome 30 million visitors by 2028.
How To Get The New 5-Year Visa In Egypt
As long as the applicants are from one of the 180 recognized countries, receiving the new visa should be a reasonably simple process when it goes into effect.
At this point, it is known that travelers 16 years of age and older can apply for their visas online through the E-Visa portal.
The visa will be valid for 5 years and will allow numerous visits to the nation.
At the moment, no fixed date has been set. Ahmed Issa, Minister of Tourism and Antiquities, when asked when it will be available, replied "Soon."
Although no date has been set, the cost of the 5-year visa has been set at $700.
In addition to the 5-year visa, the same countries can obtain a 30-day visa on arrival for only $25.
Canada – Coming soon
Canada is the latest nation to announce a visa for digital nomads. The North American country is focusing primarily on the IT sector in its efforts to fill a national skills gap with workers from other countries.
Although details of the new Canadian program have not yet been announced, it is important to note that the country's visa policy is already extremely friendly to digital nomads. Remote workers can currently stay and work in the country for up to six months on a visitor visa alone.
You can read more about Canada's initiatives for digital nomads on the government's official website. Keep an eye on this page, as we will update it as new details about the visa become available.
Digital Nomad Visa FAQs
What is a digital nomad visa?
Digital nomad visas are permits that allow you to stay, travel and work remotely from a foreign country.
Which country has a digital nomad visa?
Currently, around 45 countries have digital nomad visa or residency programs that allow you to stay in the country between 6 months and 5 years.
Does the US have a digital nomad visa?
The United States doesn't have any specific visas or permits for digital nomads or remote workers.
Is it hard to get a digital nomad visa?
it depends on the country's requirements but usually, it's not too hard to pass them and obtain a digital nomad visa.
link